1. Key facts:
Area: 331,210 sq km (127,881 sq miles).
Population: 94,444,200 (UN estimate 2016).
Population density: 284.9 per sq km.
Capital: Hanoi.
Currency: Vietnamese Dong (VND)
Government: Socialist republic.
Head of state: President Trần Đại Quang since 2016.
Head of government: Prime Minister Nguyễn Xuân Phúc since 2016.
Electricity: 220 volts AC, 50Hz. Plugs with two flat pins, two round pins or three square pins are used.
2. Accommodation:
Hostels start around 200,000 VND per night for the most basic accommodation. For a nicer place, you can pay almost double. Private rooms will cost at least 525,000 VND per night for a double room. While hostels were once scarce, they have started popping up all over the country to accommodate budget travelers.  Most hostels will offer free WiFi, and many will also include free breakfast or free beer during certain hours of the day. Self-catering facilities are not very common since eating out is so cheap.  For a budget hotel with a double bed, expect to pay around 325,000 VND per night. This will usually not including free WiFi and free breakfast.
3. Food:
You can get a bowl of pho or a rice dish for 30,000 VND. Most sit-down restaurants are also inexpensive at around 45,000-95,000 VND.  The fancier (and more touristy) the restaurant, the more expensive. Western food will also be a little bit more expensive. A liter of water at a convenience store is about 15,000 VND, while a beer or soda at a restaurant is about 20,000-35,000 VND. For those looking to cook their own meals, expect to pay at least 400,000 VND per week for basic groceries. Be sure to shop at the local markets to get the cheapest and freshest food. That being said, food is so cheap in the country, that is simply easier – and often cheaper – to just eat the street food.
4. Transportation:
Bus travel is very cheap in Vietnam. The public bus around Hanoi and Ho Chi Minh City will cost a maximum of 7,000 VND per ride.  Overnight buses with lying down seats, while uncomfortable, are only about 100,000-500,000 VND and can take you to lots of cities in Vietnam (this will also save you a night of paying for accommodation). For a bus from Ho Chi Minh City to neighboring Phnom Penh in Cambodia, expect to pay around 320,000 VND per person. The train is also another inexpensive way to travel, with the 791km long train journey from Da Nang to Hanoi costing around 870,000 VND. There are extremely low-cost airlines that can hop you around the country quickly for as little as 700,000 VND.
5. Activities:
Many of Vietnam's attractions are based around its natural beauty and, as such, cost very little. For organized excursions such as touring the Cu Chi Tunnels you can expect to pay between 300,000-400,000 VND. Halong Bay tours from Hanoi start around 950,000 VND for two-day trips and increase exponentially from there. Half-day cooking classes and bicycle tours are heavily targeted at tourists, so they cost a bit more. Expect prices to start at around 300,000 VND. For canyoning in Da Lat (which is amazing!) prices begin around 450,000 VND.
6. Suggested Budget:
680,000-900,000 VND / $30-40 USD (Note: This is a suggested budget assuming you're staying in a hostel, eating all the delicious street, and using local transportation. If you stay in fancier accommodation or eat out more often, expect this to be higher!)
---
7. Top things to do and see in Vietnam:
Admire the pagoda: Vietnam's most distinctive architecture can be been in the pagodas, which can be found all over the country. They are known for their beautifully intricate carvings. Pagodas are used as shrines and temples and are treasured by the Vietnamese people.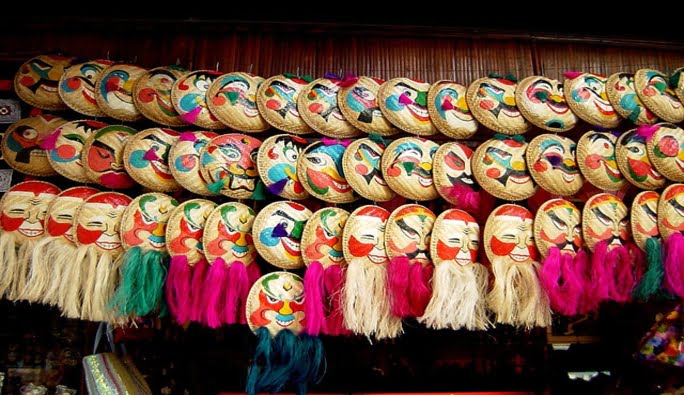 Wander around Hanoi: Vietnam's capital handsomely combines French colonialism with Eastern influences. Enjoy an afternoon exploring the narrow streets of the Old Quarter or visit the countless temples and galleries dotted around this bustling city. Don't miss the history museum, which showcases artifacts from Vietnam's colorful history and the Ho Chi Minh City Mausoleum. Hanoi is also a good base for doing multi-day tours to Halong Bay, Hoa Lu and Tam Coc. It's a hectic, chaotic city — embrace it!
Tour the Mekong Delta: The delta is a 60,000km long web of interconnected waterways, which span across three Vietnamese provinces.  The area is filled with small craft villages, Khmer Pagodas, mangroves, orchards and the trademark floating markets. The best way to experience Delta life is to go on one of the many boat or bike tours. Spend a few days exploring the stunning region. I did a bike trip here and it was one of the best things I did while in the country.
Crawl through the Cu Chi Tunnels: Crawl through the extensive network of nearly 500 km of tunnels utilized by the Viet Cong in the war with the USA in the 1960s.  Tours involve a description of the tunnels, after which tourists are allowed to crawl about the maze and fire AK47s at shooting targets. It's a sobering experience and not one meant for anyone claustrophobic. However, if you want a better understand the terror of the Vietnam War, this is a must-visit. Admission is around 100,000 VND per person.

Get adventurous in Sapa: This is northern Vietnam's premier trekking area and it's hugely popular with all sorts of travelers. Sapa is famous for its hill tribes, lush vegetation, beautiful hiking trains, and breathtaking mountains. If you really want to get out and see it all, come to Sapa. To avoid the tourists, come off season or take longer hikes to parts the crowds don't go. It's really easy to base yourself here for a week or so and bike, hike, relax, or take a cooking class!
Visit Cuc Phuong National Park: About 120km southwest of Hanoi lies Vietnam's first National Park, Cuc Phuong. Covering 222 sq km, this place is home to over 2,000 species of trees and some truly rare wildlife including the Clouded Leopard, Delacour's Langur and Owston's Civet. It was my favorite park in all of Vietnam and the only place I didn't find hordes of tourists. The entrance fee is 40,000 VND.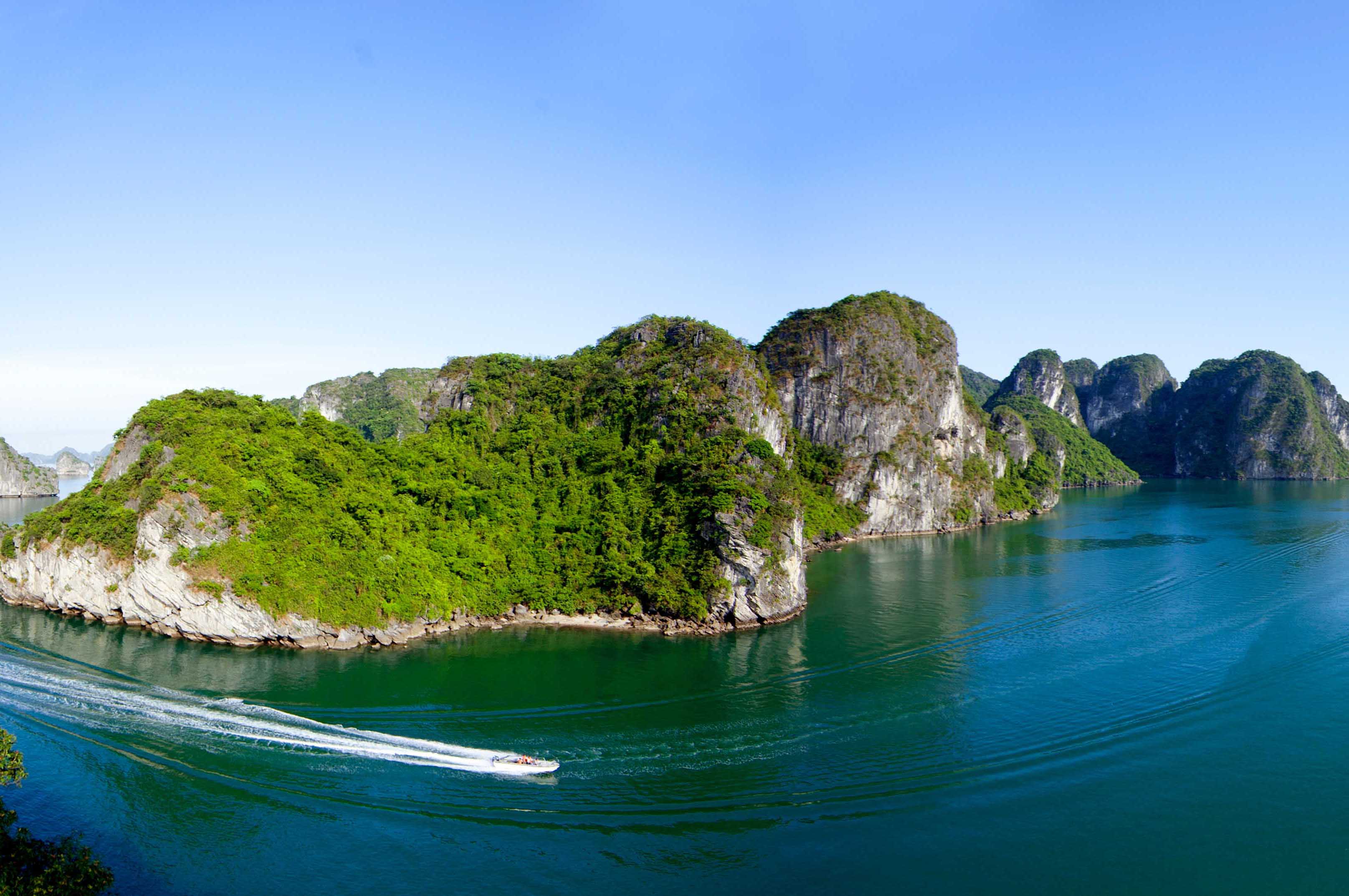 Check out Halong Bay: No visitor to Halong Bay should ever miss the opportunity to enjoy a sunrise or sunset over the bay – both easily done on board a traditional junk boat cruise. Most overnight cruises will visit its most famous attractions, including Surprise Cave and Bai Tu Long Bay.
Some cruises visit Cua Van Floating Village and a pearl farm, depending on weather and water conditions. Longer tours will stop off at Cat Ba Island, the perfect place to stretch your legs with a cycling or rock climbing adventure.
Hang out in Hoi An: Hoi An is one of the most popular destinations for tourists traveling to the country. The place is packed with historical homes and buildings and quaint cafes. It's small and great for walking, buying suits (they have a huge fashion and tailor market), eating, nearby beaches, and relaxing by the river. It was easily my favorite place in Vietnam. It's not unusual to find backpackers using Hoi An as a resting ground while they recharge from constant traveling. This is a relaxing quality to it that makes staying for a while very attractive.
Explore Ho Chi Minh city:  Also known as Saigon, Ho Chi Minh City is Vietnam's largest city and is definitely worth exploring. Like most cities in Vietnam, you'll be met with the roar of motorbikes speeding through colonial streets. Ben Thanh market is a must-see for amazing food and there is a great buzz of activity within the place. If flying into the SGN airport, it's worth spending a day or two exploring the city. I recommend spending the night at The Common Room Project for a great hostel experience.
Get active in Mui Ne: Despite being a fishing village, Mui Ne has got a significant tourism scene due to its popularity as a wind- and kite-surfing destination. The rolling sand dunes nearby are the main draw and worth checking out!
See My Son: My Son is a set of Hindu ruins in Vietnam which date back to the Cham Empire. The Champas ruled over Central Vietnam from the 3rd to the 19th century. The temples here are of incredible historical importance, but they have been largely reclaimed by the surrounding jungle, and have fallen into a great state of disrepair. Don't come here expecting something as marvelously preserved as Borobudur or Angkor Wat. Entrance fee is 100,000 VND for foreigners.
Dive in Nha Trang: This area is full of seaside resorts and has a distinct urban feeling to it. However, the beautiful sand and clear water make it the main spot for scuba diving in Vietnam. Two dives will cost around 1,700,000 VND and Open Water certification will cost around 9,000,000 VND.
Relax in Hue: Hue is generally passed by, making it a bit of a quieter stop along the tourist trail. Stroll along the beautiful Perfume River and into the Imperial Citadel. Don't miss the Tombs of the Emperors.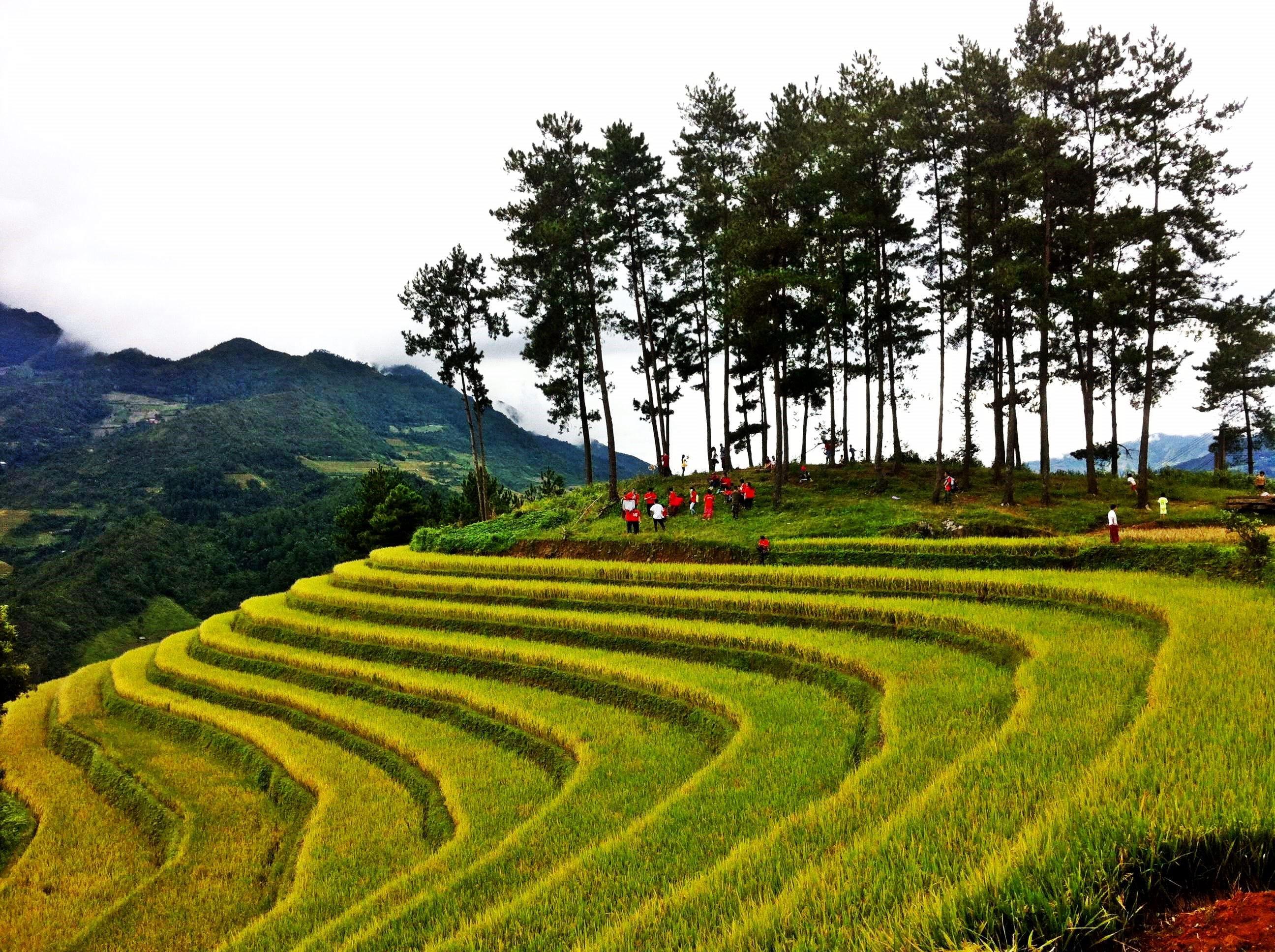 Enjoy the rice terrace: Outside of connections to the Vietnam War, the stereotypical image of Vietnam is of the many rice paddies. You can find these in the Muong Hoa Valley. If you've never visited rice terraces, you should make a point to see them in Vietnam. Visit them to learn about rice production and take stunning photographs of the unbelievable Vietnamese countryside. Expect tours to cost around 300,000 VND per person.
---
Please contact us for more detailed informations via contact@vietnamtravelandcruise.com!
Social Share